Customer Reviews
Write a Review
Ask a Question
Filter Reviews:
Turbo lag
module
truck
Duramax
fuel mileage
throttle response
fuel economy
response
stealth module
everything
04/07/2020
2019 Chevy 3500 HD Duramax
My '19 is my third Duramax but the first that I have added anything aftermarket to. I noticed an almost immediate difference in turbo lag as soon as I hooked up the Stealth Module. I have put about 1000 miles on the truck (with it set on medium) since and am averaging almost 3 MPG better fuel economy. So far, it's a no-brainer!
Michael C.
United States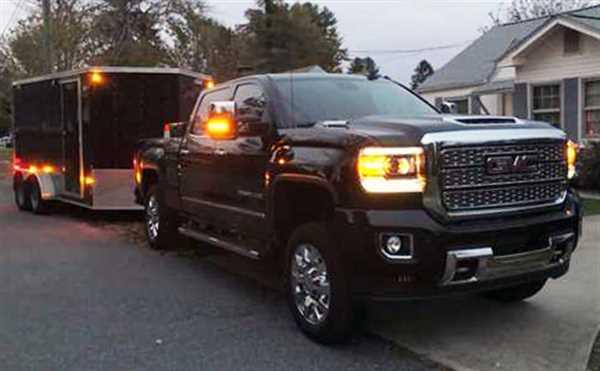 03/18/2020
2019 GMC 2500 HD Denali
Absolutely could not be happier with my Stealth Module, instant throttle response, more power and torque ( not that it needed any). I pull an equipment trailer and module does everything as promised and then some. I haven't had it on long enough to estimate new fuel mileage, but I'm impressed and so is everyone behind me
Mason V.
United States
03/16/2020
2019 GMC Sierra 2500hd Denali
After lifting my truck and putting 37x13.50s on it my average mpg dropped to 11.4 around town now I'm averaging 12.6. Not a huge boost in mpg but I'll take it considering it comes with a good amount of extra torque. I get a lot more response from the throttle now. So no more dead pedal when I'm trying to pass granny on her sunday cruise.
Robert B.
United States
12/30/2019
2019 Chevy 2500HD
So far so good. 3-4mpg increase on mileage. Like it so fsr
William D.
United States
12/22/2019
2019 GMC Denali 3500
I have had the module for about 3 weeks now and love it. It does everything as advertised. Thank you Stealth!
Bryan L.
United States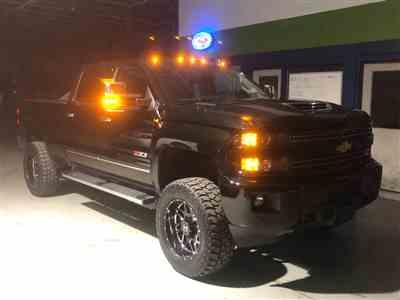 12/13/2019
2019 Chevy Silverado ltz l5p duramax
Completely blown away by the difference the stealth module makes, I bought it for the mpg but would buy again for the power increase, truck has no lag at all, medium mode is the best for me and has the best mpg, but I use high on long trips or if you want to drive fast. I had 1800miles before it with an average of 12.7 mpg, now with 1800 more miles my average is 16.1 and I'm driving faster now to boot, I'm definitely a believer and the installation only took 5 minutes, great buy
Stoney M.
United States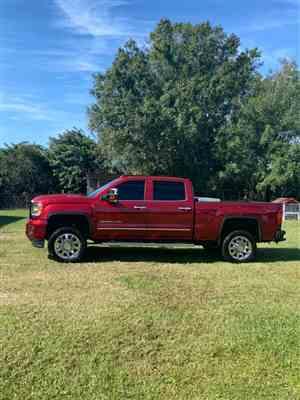 12/13/2019
2019 Denali 2500
Module does everything they said!!! This is the second one for me!!! Great product and Great people!!!
Edward B.
United States
12/13/2019
Chevy hd2500
Very pleased with unit have setting on 3 very good pedal response no turbo lag install was easy took longer to route harness up out of sight
Anonymous
United States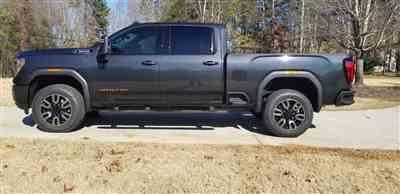 12/04/2019
2020 GMC Sierra 2500 AT4 HD
Having had diesels in the past I knew of the dreaded turbo lag. I knew I wanted something to eliminate that on my new tow rig. I wanted something to give the 6.6L Duramax a little more pep as it has plenty of power already. Did a little research and settled on the Stealth Module. The module was very intuitive and easy to install. After the install I had to take it for a quick test drive. Set the dial to everyday mode and instantly noticed better throttle response and almost no turbo lag. Two days later I set the dial to heavy tow and hooked up to my 10k camper and headed for the North Georgia mountains. I caught myself constantly having to monitor my speed and ease off the throttle. The power and torque was plentiful. I just waived at all the other trucks with their sleepy engines as we blew by them going up the mountains. I felt as though the truck had endless power and speed, never felt like I needed more. Over all the module has performed as advertised and perceived value is well worth the cost. Great job Stealth Performance Products.
Chris R.
United States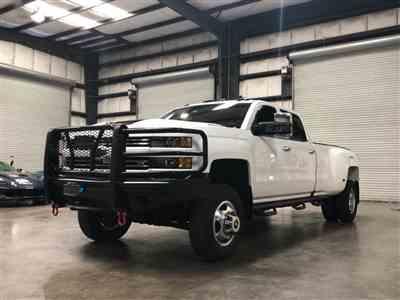 12/04/2019
2019 Chevy Silverado 3500 DRW
Awesome, just awesome. Immediate throttle response better fuel economy! Should've bought this module sooner!
Daniel B.
United States
11/29/2019
GMC 2500 desiel 2019
It has increased my mileage by 3 miles to the gallon and the power is good
Anonymous
United States
11/26/2019
2020 silverado 3500 hd
Been using it everyday pulling mini ex and skid steers around and love it so far. The power difference is very noticable and unloaded fuel mileage is 2-3 mpg better but not without a trailer of some kind very often! Does exactly what was advertised.....very happy!!
john j.
United States