Customer Reviews
Filter Reviews:
Turbo lag
module
truck
mileage
pedal
removal
service
difference
fuel mileage
throttle response
10/31/2019
2019 Silverado 3500
This is my second module, I love them. The first was on a 2018 Ram 2500. I eventually deleted the truck and regretted it. It ran better on the stealth. So far I'm very happy with the one for the chevy. Need one for my 2500.
Clay H.
United States
10/31/2019
Stealth Performance Products
Hey Clay! Thanks for the great feedback, we really appreciate it. We'd love to see a picture of your truck to share on our site.
10/30/2019
2017 GMC Sierra 3500 Denali
So glad that I got the Stealth module . Customer service is great and unit came right away. It is so easy to install and customer service seems to always be available. Love how they check to make sure everything is ok. Really made a great improvement on the dead pedal and really like the extra Horsepower and torque. I would highly recommend this to anybody that wants to wake up there truck without Sacrificing your warranty.
Roberto L.
United States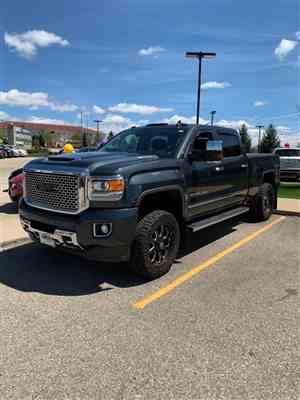 10/18/2019
2017 GMC Denali 3500
So far the device is working great! I can feel the quicker throttle response, and the truck is a blast to drive.
Frank M.
United States
10/18/2019
Stealth Performance Products
Hey Frank, thanks for the wonderful review! We have just shared it on the Facebook page and website!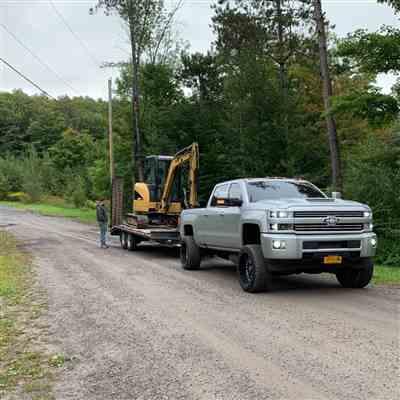 10/10/2019
2018 Chevrolet duramax
Works great improved throttle response a lot and added 2 mpg
Kody M.
United States
09/23/2019
2018 GMC 3500 Dually
I'm happy with the Stealth Module. I notice better throttle response and better fuel mileage
Stan V.
United States
03/24/2019
GTG!
For 2017 GMC Duramax...Easy install. Easy removal for service. Conservatively 3-4 mpg better (not currently towing). Way less turbo lag. Very satisfied!!!
02/23/2019
Definitely helped turbo lag on my 2019 Chevy 3500
CP
Chris P.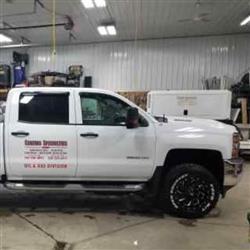 02/21/2019
Simple install
Great experience, simple install and easy to read instructions. Highly recommend this product,one buddy has already ordered his. Big notice in power and driving 75 to 80 mph down interstate with empty truck 16.2 average fuel mileage. Very satisfied customer. Thanks again
02/03/2019
I have an 18 Duramax and have had several issues with the truck going into limp mode. Not sure if it is a module issue or if the truck has issues but the customer service is amazing. While having technical issues calling the 888 number the owner took his personal time at midnight to call me and assist me in trying to fix an issue that very well may have nothing to do with the module and is continuing to help me get my truck running like it should! Best customer service I have seen in a long time!
MD
Matt D.
01/17/2019
Great things come to Pass.
Took 30 minutes to install, just cant believe the additional power and the increase in fuel mileage, Pre-ordered back in November 2017, glad I waited for it. Their Customer service is the best, always got updates on the progress of the Module upto and including the day it shipped. I recommended it to my Nephew , he just bought a 2018 D-Max. last week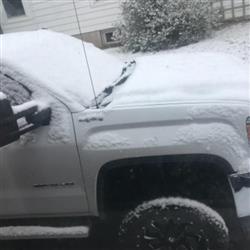 01/10/2019
First time in cold and snow, ran like a beast!
Eric Madrid is a very good dude, helped me through some quirks, always polite! And he answers his phone or gets back with a text.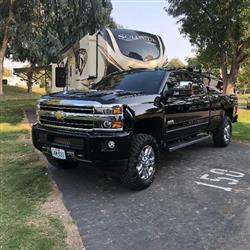 01/10/2019
2018 Silverado 3500 CCLB, 4.5" BDS Lift, 295/65R20 Nitto Trail Grapplers
Love the turner!!! Bought after reading reviews and waiting for full delete to get through beta testing. Put on 6100 miles since I bought it and seen an average of 2.9 MPG increase! Running 78 mph I can avg 17.8 and around 14.7 mpg when running 85-90 mph. Would Highly recommend for anyone looking to wake up the L5P and get rid of the dead pedal.
01/09/2019
Shocking sigh of relief (long, semi detailed review)
As you will hear from multiple reviews, we are all skeptical, took me 4 months to finally risk the money on this module. I immediately rushed out to install it when the ups man dropped it off. Since then, I have noticed that my MPG has risen, dead pedal is all but non-existent, and turbo lag has significantly diminished. Day to day driving is up about 34 mpg and Trailering has come up about 2-3mpg which shocked me the most. Also, love the length of the switch cable. Gives you options on where to mount other than just your common, under the steering wheel location. I mounted mine in the upper glove box, out of the way of accidental bumps from the legs. looking at levels(S,1,2,3) I have not tried the level 3 setting as I am not one to push my trucks limits until needed, I love it set on level 2 from day of install and reduce to level 1 when wife wants to drive haha. SUMMARY= Great Investment if you're not modding your truck but, just wanting cleaner response and drivability. I will definitely send my friends and family to order their stealth modules or I might give one away as a birthday gift. I will add a review after lifting my truck to see how it sits from there with more load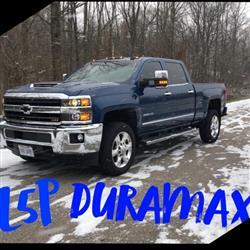 12/19/2018
Fuel mileage was a instant increase by 2mpg around town and the power difference is unbelievable. Cant wait to hook it to the trailer this spring to go pulling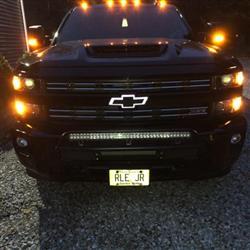 11/29/2018
Great power increase and a 3 MPG increase In My 2018 Duramax.
The midrange HP increase is very noticeable and the 3 MPG fuel savings is an added bonus.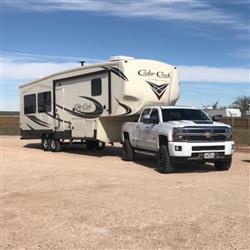 11/19/2018
2017 High Country Duramax equipped with a Stealth Module
Stealth Module in my 2017 Duramax has improved performance and fuel mileage.
10/19/2018
Just installed this on my 2018 duramax yesterday. I can tell you so far this product delivers as advertised. Looking forward to see what kind of mpg gains i get out of it as well. Nice add on for trucks still under warranty to get the most out of them. I definitely reccomend.
MW
Matt W.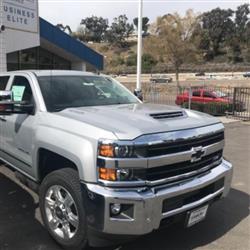 10/07/2018
2018 Chevy Duramax Diesel
Once I installed the Stealth Module and took the truck for a test drive I was blown away with the response! I highly recommend Stealth! I keep it on the 60hp setting but did do some hotrodding with the 90hp setting. I've seen a little bit better fuel economy overall but it does depend on my driving habits.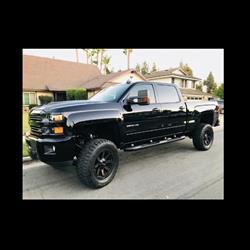 10/02/2018
2019 Silverado 2500 HD Duramax
Ordering experience was great! Highly recommend. Easy Installation and immediate gains. Not so much of dead petal anymore and seen improvements on mpg's. Towed my trailer like a champ and can feel the torque. This by far is the funnest truck I have ever had. Thank you Stealth Performance! Hopefully you come out with more products for L5P's!!!