Customer Reviews
Write a Review
Ask a Question
Filter Reviews:
truck
mileage
reviews
some
performance
gain
trailer
money
friends
numbers
06/09/2020
Ford F-150
It went from 21 mpg around town, to 23.4. I just went to the beach, and I normally get around 22 mpg, and if I stayed around 70 mph, and 1,500 rpm, it got around 27. I am pleased with the unit. I don't pull anything, so don't know about the HP increase.
Keith B.
United States
01/14/2020
2019 Ford F150 Power stroke Diesel
So far so good, it made the deference stated on the Stealth performance website, I would recommend it to any one who is looking for a gain in performance without sacrificing MPG,it took within 5 minutes to install it..
GD
Guido D.
United States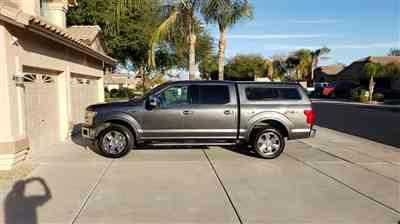 01/03/2020
2018 f150 3.0 diesel
I've been reading reviews about the stealth module and thought that the numbers posted in some of these posts are great and wondered about the the little stroke ? I installed it on my buddy's truck before driving to Arizona nothing but uphill from walla walla thru the worst headwind I've ever experienced I'm over 60 and this truck is pulling a 25' trailer about 6,000 lbs plus plenty of stuff average has been around 11 + .mpg now has been over 14 + since we got to Arizona no headwind finally it continues to get better will keep you posted on solo mileage but as it stands now this has saved quite a bit of money over the gas powered chev
ROBERT P.
United States
11/28/2019
Awesome
Added to truck for drive home with heavy load (3 hour drive), and in the second setting, it was like pulling a small trailer!! Loved how much it livened up the truck. Got a lot better fuel mileage with not having such a struggle on the engine. Will update on fuel mileage with no load later.
Eric M.
United States
11/25/2019
2018 f150 platinum 3.0 powerstroke
Amazing! I would and have recommended to friends and family.
Matthew C.
United States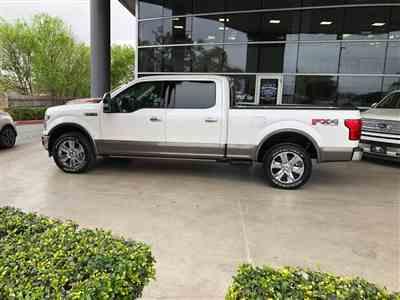 10/08/2019
2018 Ford F-150
Noticeable difference in performance and fuel milage.
MATTHEW H.
United States
07/02/2019
Woke my truck up
I didnt like the clip that connects to the fuel rail. Seens loose. But everything else I pumped about only had it a day and went from 16-17 mpg to 19-20 no mode changing. Im also running 275 with aftermarket wheels! Thanks!