Customer Reviews
Write a Review
Ask a Question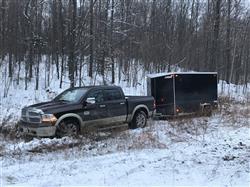 02/18/2019
15 Ram EcoDiesel
I was first a little skeptical. A stand alone with one plug and computer... Well curiosity got the best of me so I ordered one. Install was about 20 min. The difference was immediately noticeable. Mileage has went up about 1.75mpg on the highest setting. Going to try the other settings and will update the review if I can. The torque and the speed has increased more then what I figured I would notice. When getting on the highway the on ramps are now too long. Towing is great also. Stealth you guys have done a great job on this one. Would highly recommend their products.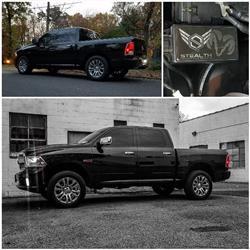 11/23/2017
Great Tune!
Customer service is awesome! Honored my request and very quick order processing. I have a mostly stock 2015 Ram Ecodiesel with a cold air intake, ECU tune, and the Stealth tune. Needless to say I have run within a hood length of a 6.7 Cummins, H&S tuned on Performance mode in an 1/8th mile drag!! Just Lovely!! :) On top end at highway speeds against the Cummins the governor kills it. I run this in stock mode 90% of the time. Great to have as the extra kick to put em in their place! I modify commercial vehicles adding aftermarket parts and this is high quality product. The knob is solid w/ a metal nut and the wiring is braided. No flaws yet! I would buy this again and highly recommend it. And yes for the Ecodiesel its a PITA to install the connector!
11/16/2017
2015 Ram Ecodiesel
I ordered a module for my 2015 Ram Ecodiesel. The module arrived promptly. Directions were simple. Customer service A++ with fast responses. Unit is installed. First drive and initial impression is the module does what's advertised.
11/16/2017
3.0 ecodiesel
Great product!!. Bought the module for the 3.0 ecodiesel, as soon as I installed it I noticed the pedal lag was gone. Even my wife noticed it while driving the truck. I have not driven the truck much to see if my mpg's have benefited, but regardless its a great product.
11/11/2017
Ram 1500 Ecodiesel
Ordered my Stealth module and within minutes of it arriving it was installed and I went out to tear up some streets! Absolutely love this product and can't wait to take some long trips and really put my truck to work.