Installation Instructions for Ford Powerstroke 6.7L Stealth Module (2011-2019)
Included With Purchase
(1x) Stealth Module
(1x) Wire harness with fuel rail sensor connections
(2x) Zip ties
(1x) Install instructions
(1x) Selector switch if purchased
Step by Step Instructions
Be sure your truck has been off for at least 10 minutes before installing the module to allow computer to "sleep" and for your engine compartment to cool down. This way it will not detect an interruption when you unplug your sensor.
Step 1:
Locate the fuel pressure sensor on the driver's side of the engine to the right of the alternator. It is accessible between the inter-cooler tube and radiator hose.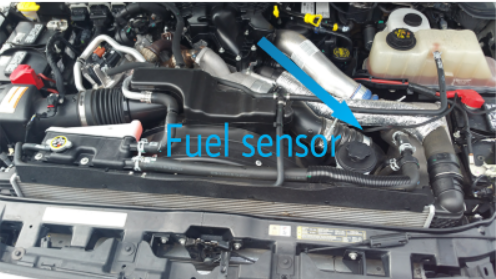 Step 2:
Disconnect plug from the fuel sensor. Plug the module's male connector into the truck's female connector.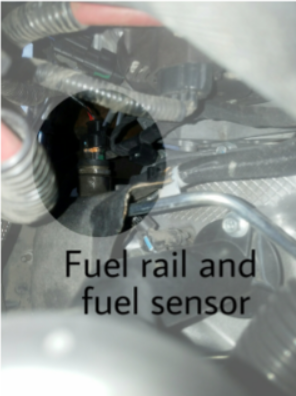 Step 3:
Plug the module's female connector into the fuel sensor. Make sure the white arrow points to where the clip connects.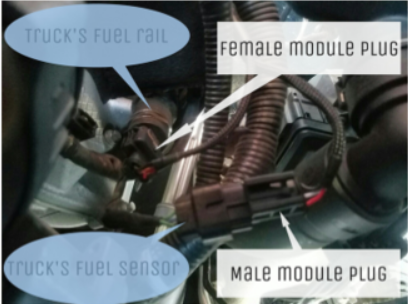 Step 4:
Mount module away from hot and/or moving parts. Zip ties provided.
 Video Installation
If You Get a Check Engine Light or Hard Start Upon Installation:
Please check the connection between the truck's wire harness and the module's female plug and ensure it was connected properly. Improper installation will cause a CEL/hard starting.
Remove The Module Before Service Work
If you need to take your vehicle in for service work, REMOVE the module before work is performed.
If you have any issues, please contact our Technical Support or text to 603-309-6370
Send photos of your truck and your feedback!