Customer Reviews
Write a Review
Ask a Question
Filter Reviews:
module
setting
throttle response
issues
owner
calls
load
06/14/2020
F350 Dooley
Han some issues at first but the tech guys Eric and Scott helped me out. Now it works great!!!!!!
Bob G.
United States
02/06/2020
2005 f250 6.0
It's great gas mileage and added throttle response is awesome
Anonymous
United States
10/13/2019
The beauty in the beast
I was impressed that the owner actually answers the calls. After some minor issues with plugging in the module, I set it on the low setting and I could feel the throttle response was improved. Haven't hauled a load yet but will be soon and will report back
John G.
United States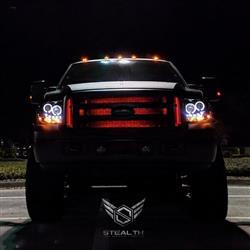 02/28/2019
Ain't it funny how the night moves...
As part of my 2006 F-250 restoration project I added a Stealth Module. It's certainly more fun to drive now! On my 2006 F-250 the Stealth Module adds usable, practical daily driver power when and where I want it. It's been some of the best money I've spent on this restoration project. See more on Instagram: @06sixoh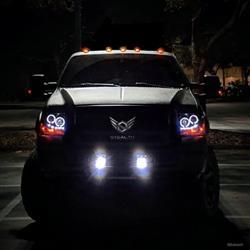 01/25/2019
Stealth Mode Activated Go Stealth
I installed a #StealthModule ...took all of 5min to plug it inline on the injection harness to the ICP sensor and it makes a world of difference on my truck. It woke my 6.0 up from a 13 year nap. Dead peddle gone, turbo lag gone and I'm pretty sure fuel mileage is getting better (haven't paid close attention to it yet)...I'm completely satisfied so far and have been running it on the highest setting...it makes better low to mid-range power...it's a very drivable and usable difference.
01/22/2019
No lag
Complete difference. NO Lag MPG went up even when towing 30ft gooseneck with 50HP tractor on it.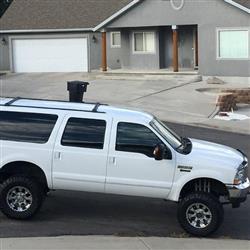 01/02/2019
Abominable BEAST!
Eric was incredible to work with. He explained the benefits well to me before purchase and helped me with one issue quickly. It was amazing to me how fast Eric answers the phone when you call! Thank you heaps, Eric!! The chip definitely woke up my Excursion Beast! It took out 80% of the lag, got rid of the dead pedal, and the responsiveness is remarkable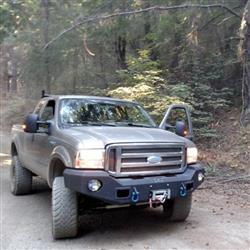 10/02/2018
Off road vehicle
I'm happy with the performance and easy installation of the Stealth Module. It made my truck a lot more fun to drive!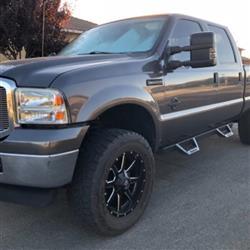 10/02/2018
2005 F350 6.0
Been look for a safe way to get more power and better turbo response for my 6.0. After reading reviews I decided to try the stealth module. Worth every penny I spent! I can deff feel the power (HP) difference and the turbo lag is gone. I've recommended stealth to all my family/friends with diesel trucks.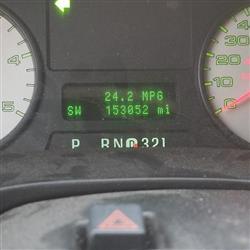 10/02/2018
Went from 16 to 18 mpg befor ....with the modgual it bumped me up to an awesome 24.2 mpg empty at 70 -75 on the highway...best purchase I have ever made for my truck ...I also get 22.5 pulling my 18 ft. Box trailer...power and throttle response is great and made the overall drivability of the truck awesome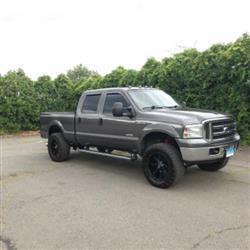 10/02/2018
2006 F-350
Awesome. Just awesome. Power gains were great and made it more fun to drive. Got rid of that turbo lag. But the MPG.. went from 18-20 Highway avg to 24-26 mpg. Definitely worth buying and will recommend.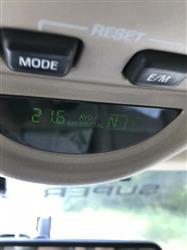 08/16/2018
Really works
Well I installed the module a few weeks ago and really didn't know if it would work. Well I can say that the throttle response when taking off his amazing and my fuel mileage went to 21.6 miles per gallon on the highway when I've never been able to get more than 17 with a 2004 F350 Dually with 410 gears I was amazed. I have included a picture because I didn't believe it when saw it myself. Some people may have a Different results but I can see it works and wouldn't hesitate to buy it again or recommend it to a friend.
08/05/2018
LEGIT!!!
Installed this on my 05 earlier this week. Took a 600 mile road trip that I do regularly. 7 mile per gallon fuel ⛽️ increase pulling two razor side by sides. Turbo lag is gone and pulled all the canyons like there was nothing behind me. Awesome product.