The Power Your Truck Deserves
Stealth Module - What is it?

We set out to change the definition of diesel performance. The industry has responded. Are you ready to be part of the change? Are you prepared to experience what Stealth Equipped means?

You've been searching for an easy solution to add instant improvement to your truck's bottom end torque and/or throttle response. Stealth Modules plug inline with the truck's Fuel Pressure Sensor and Boost Sensor (in most situations) providing the help you need. The Module intercepts the signal from those sensors and tells the truck's computer to increase pressure sooner. Increasing fuel pressure and boost pressure adds a better response and more power to your diesel pickup.
The improved power from the Stealth Module is most noticeable below half throttle, or your low to mid range RPMs where you spend the most time driving. This extra power at lower RPMs means less downshifts and less throttle input needed to get your truck and/or trailer down the road.
Since there is no reprogramming being done with the Stealth Module, it leaves no footprint behind. You would just simply remove the Module before service.
- Increase in low to mid-range power
- Improved drivability
- Smoother, more predictable power
- Less turbo lag
- No footprint left behind
- Order and install it yourself
- Ships right away
- Backed by the best customer service in the industry
Long gone are the days of throttle cables and mechanical linkages. Modern vehicles use electronic accelerator pedals which send an electrical signal to the vehicle's computer telling it to accelerate. Throttle boosters are simple devices that plug in between your accelerator pedal and vehicle computer to increase or decrease the output of the accelerator pedal. This can give your vehicle a much sportier feel by constantly downshifting and running the engine at high RPMs.
These are often paired with modules when someone is looking to make their truck more "jumpy" and is also incorporated into tunes to give the impression of low end power.

- Creates a sportier feel
- Increases the truck's RMPs to find power - opposite effect of the Stealth Module
Stealth Module.
Throttle Booster.
What's the difference?
If you own a modern diesel pickup truck, you know they are powerful! You might also be aware that there is a ton of potential left for MORE power straight from the factory. Flash tuners, performance modules, and throttle boosters are the most common options to wake their truck up. But, which one is right for YOU?
Let's talk about it.
Reach out for a brief Q&A by phone, with the owner of Stealth, to see if this is right for you. (888) 613-4304
Add Power.
Reduce Turbo Lag.
The module is a stand-alone computer that plugs in under the hood. The internal software meticulously works to optimize the injection pressure to amplify combustion efficiency. By bringing the fuel rail pressure to its desired pressure sooner, it allows for finer fuel atomization. In turn, the engine receives better combustion quality, efficiency, and power output. The end result is more torque where you need it, improved overall drivability and vehicle responsiveness.
| | |
| --- | --- |
| | Benefits |
| | Increase in low to midrange power where needed |
| | Safe for towing and everyday driving |
| | OEM Plug and Play Connectors |
| | Engine operates safely within manufacturer parameters -warranty friendly |
| | Increased hp and reliable torque |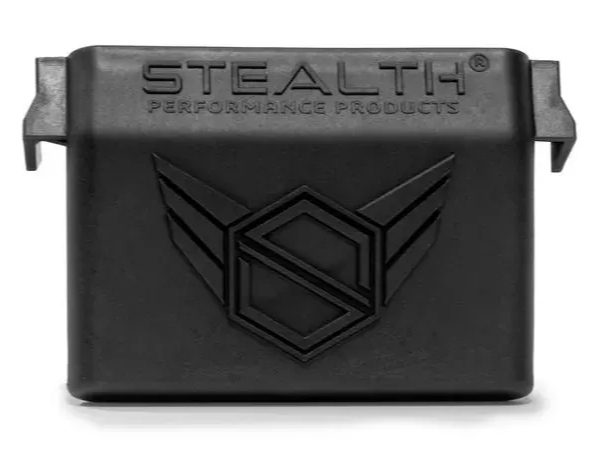 Something holding you back?
Let us know.
We love every opportunity we get to speak with potential customers and diesel enthusiasts alike to improve our products.
Plus, the biggest reason someone doesn't purchase is a misconception of the product. Let us answer some of those questions you have!
Fill out the form here or give us a call at (888) 613-4304 - we look forward to hearing from you!