Customer Reviews
Filter Reviews:
most
trip
truck
mileage
foot
gains
course
fuel mileage
issue
fuel economy
10/29/2019
Awesome upgrade
Great gains. Cuts way back on lag, quite a bit snappier, and very noticeable fuel economy
Anonymous
United States
10/07/2019
2016 High Country 3500 Dually
I had an Edge tuner pulling a 20,000 Cyclone 4150 on heavy tow haul mode and would get 7.5 miles to the gallon. Installed the Stealth tuner making the same trip as before and got 10 miles per gallon. At this rate it will not take long for it to pay for itself.
JOHN M.
United States
10/02/2019
2016 Sierra Denali duramax
So far so good had a issue installing it but even at 8pm I was able to be talked thru my problem, FYI it was not the product I had plugged it in wrong. 300 miles in midrange power towing and empty is better most of the dead peddle is gone! Mileage also seems to be up about 2mpg which is a nice plus.
SCOTT R.
United States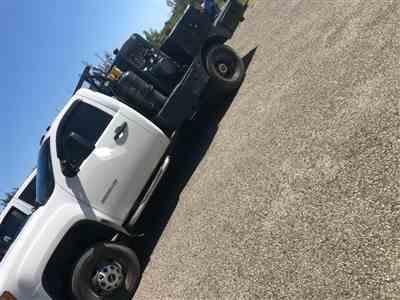 09/19/2019
2011 gmc 3500hd
Nice and easy install! Made for a better acceleration response form the truck
Timothy C.
United States
09/09/2019
I've had one on my lml duramax for about 6 months now and absolutely love it! Noticeable increase in power and fuel mileage!! Would definitely purchase again and again!
JC
Jared C.
09/02/2019
Installed one on my 15 Denali, all I can say is wow, helped out a ton on the turbo lag feels more responsive and gained 6 mpg on my first long trip!!! If you thinking about purchasing one all I can say is do it you will not be disappointed.
JH
Jeremy H.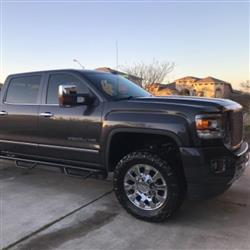 01/25/2019
2016 Denali 2500
So far I have had it just over a week and it has increased my mpg by 2.5 mpg on the highest setting. I was told to give it a full tank on each setting to see what setting I like the most. So far I love the highest setting with the extra power and mpg. Super easy to install as well.
01/21/2019
100% as advertised! Fast and smooth acceleration and shifting in my 16 Duramax. Extremely happy with this module, well done.
JL
Jeff L.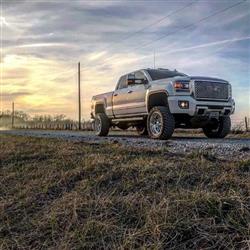 01/09/2019
Ever sense Ive installed the tune my gas millage has increased 4 mph! The bottom end power is amazing. No check engine light. Installed in about 5 mins and instantly noticed a gain in torque and turbo boost. Would for sure recommend this product to everyone, its a must have!!
01/05/2019
I put it on my 2016 Denali 2500HD could not be any happier. Best money I have spent. Took out all the throttle lag time and increased fuel mileage.
FD
Frank D.
01/03/2019
Just put module on my 2016 duramax. Could not he happier with results. Proof is in the pictures. Increased milage immediately. Plus power! I have burned a bit more fuel after proving fuel economy but it sure is fun!! I recommend this to anyone wanting more power and better fuel milage
RK
Rob K.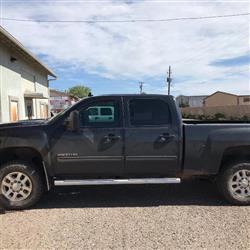 01/02/2019
2012 LML
I wanted better throttle response without all the fancy and expensive upgrades came across stealth and my wife bought it for my Christmas this year and it works perfectly!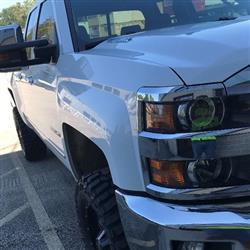 12/09/2018
Works Great!
I ordered it for my 2016 Chevy 2500HD to even out the fuel mileage with leveling and adding bigger tires. With that being said, it actually got better fuel mileage then stock with the Stealth module and leveling with bigger tires. I have been seeing 2-3 MPG on the 60 setting with 4-5MPG on the 90 setting. Be careful running on the 90 setting for everyday driving my truck popped a code for running to rich. The support team was very quick to response and worked through the issue and it has been working great since.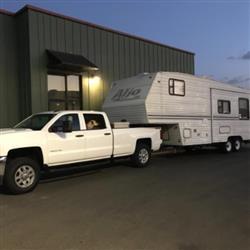 11/29/2018
2016 2500hd crew cab long bed 4x4 pulling 11,000lb fifth wheel
Very noticeable power increase at 1600-2200rpm on mid and high setting with a solid 2 mpg increase in mileage! Took 5 minutes to install! Very happy with my purchase, would recommend product to anyone!!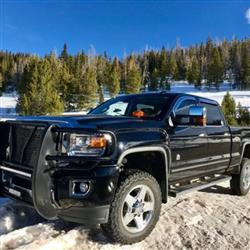 11/28/2018
2015 GMC Denali
Great product ,quickly installed, and easily taken off for warranty service at the GMC dealership, added about 1.5 to 2 miles per gallon in town and on the highway, and really took care of that notorious duramax turbo lag, great product ,money well spent thanks guys !
11/10/2018
Best on the Market
Installed into my LML and noticed a big difference right off the start in throttle response and low end torque. Haven't towed yet but excited to see how much of a difference it will make. I lost about 1.5 mpg when I installed my 35" tires but have gained so far 3mpg after my first tank. Everything is stock besides tires and my module. Well worth the investment and won't leave a foot print when you take it into the dealer and take it off. You won't be disappointed if you install this.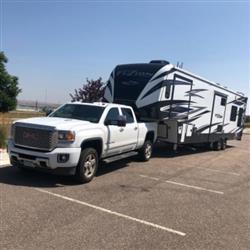 11/08/2018
Medium setting is definitely the way to go
I spent 3 months researching and reading all the reviews on the stealth module. I finally bought it and I am extremely happy with it. We travel full time in our trailer. Our trailer weighs 16,000 lbs so my 15 Sierra 2500 needed a little something extra. I was getting 8.5-10 mpg towing and 15.5-16.7 before. With the tuner I'm getting 10-12mpg towing and 18.8-20 without the trailer. The throttle response is so much nicer. In the month I've had the module I've driven 3,000 miles towing, it makes towing much more enjoyable. Medium setting is deinfitely the way to go.
11/07/2018
Nothing fancy just workin daily.
14.3 daily driver to 18.7 daily driver. Nothing beats a cleaner bottom line plus a little snappier performance. Might need more traction.