Customer Reviews
06/20/2019
6.4 powerstroke
It took me 10 to 20 minutes to install, I took my truck down the road and noticed a little difference and was very happy with the throttle response and the 2 to 4mpg increase the shift was a lot better, The turbo lag has changed for sure granted "it is a twin turbo" so there is some play but not much. I did notice the Torque increase. The hp not much I have the egr deleted, fassfuel pump, dpf delete, cat delete, 4" MBRP exhaust, and running a patriot 210 tune so the power is always there but the hard shift is unreal with this tune! and this product definitely fixed that problem!
01/04/2019
Overall, absolutely 100% satisfied with the Powerstroke 6.4L module. Didn't get the mpg gain some have had on other platforms (my foot may be the cause due to performance change), but the responsiveness, power increase and availability of that power are incredible features. Now to mix it with other mods and a slight lift.
JL
James L.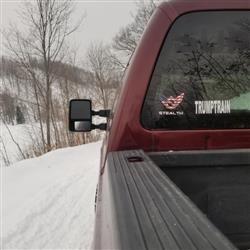 12/12/2018
Immediately noticed a difference
Installed the stealth module and immediately noticed a difference. Was really happy it worked with my custom tunes. Very happy with my purchase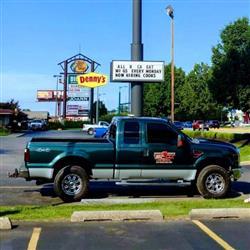 12/11/2018
2008 F250 6.4L Powerstroke
I pull quite a bit of weight pretty frequent and for the most part the truck did great, but I always wanted a little more get up. After seeing Stealth ads and reading reviews I finally got myself one. I bought the one with the selector switch option and I have to say I'm VERY pleased. I keep it on setting 2 and it has definitely woke the truck up! Throttle response seems much better all through the rpm range and I have noticed a slight fuel increase. I would highly recommend a Stealth Performance module to anyone!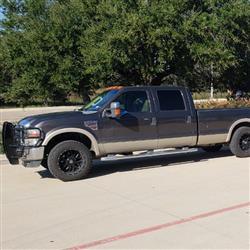 11/28/2018
2008 6.4L F-250 6.4L Powerstroke Stealth Module
Just got the module delivered today (about 8 hours ago). Took two minutes to install after realizing the o-rings on the sensor tabs had to be taken off. Started up like nothing had been added. Before installing the module the truck was running the SCT tow tune. Adding this module took away all the dead pedal feel that was left. As soon as I touch the pedal now, from a stop or while moving, the truck responds and the power increase (I'm running the module on the medium setting) is noticeable and its delivery is incredibly smooth. Now to get some data for MPG and eventually with a loaded car trailer.