Customer Reviews
Write a Review
Ask a Question
Filter Reviews:
Turbo lag
module
truck
setting
difference
tires
fuel mileage
throttle response
stealth
increase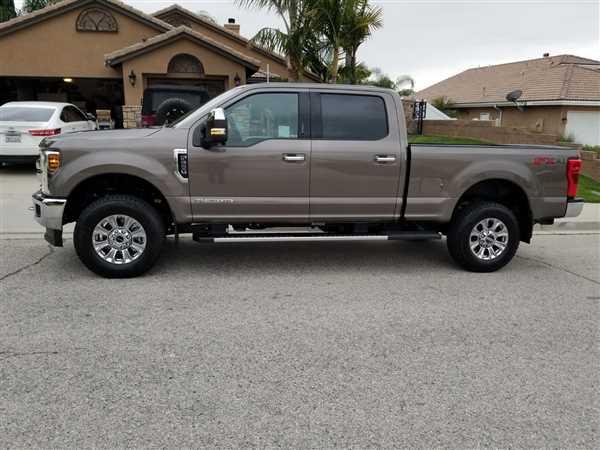 05/22/2020
2019 F250 Super Duty Powerstroke
Awesome product - easy install actually did at night and was still very easy. I wouldnlime to see how other routes if at all the switch cable into cab for guideance. Other than that syrup was a nice touch and tasty too. Once again kick in pants and great product. I also added CAI at same time.
Dwane L.
United States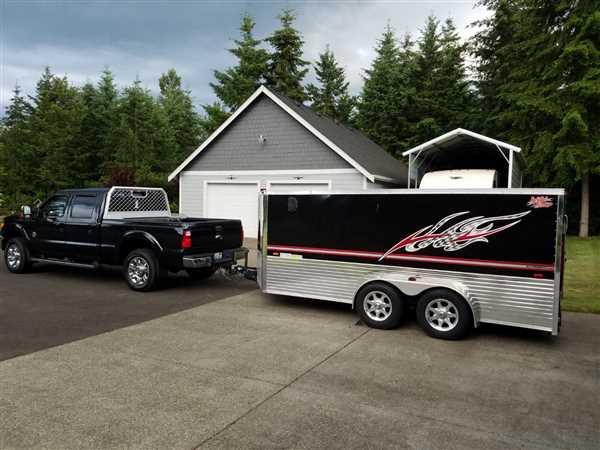 05/20/2020
2015 Ford F350 Super Duty
I routinely tow a 5k trailer and had been getting 10.5 to 11 mpg, but after only having Stealth installed for a week, I got 14.8 mpg on my last trip from WA to Maine...6 800 miles. My around town with no trailer jumped from 15 mpg to 18.5, and I have great power and throttle response. I think this thing will pay for itself by end of summer!
Richard D.
United States
05/15/2020
2016 f350
Better throttle response and less turbo lag truck runs better than when it was new fuel mileage improved a bit definitely worth the purchase
Josh K.
United States
05/12/2020
2015 Ford F-350
Definitely an increase in power. Have had it on the middle setting since I installed it and seems to help on mileage. Haven't had it long enough or been on a long enough trip to really tell how much it's helped but so far it's been with the money.
Anonymous
United States
05/07/2020
2017 Ford F-250
I normally don't write reviews but I have to say this module definitely woke my truck up. I bought the module with the switch and have been running it for 2 weeks now on hi. I've gained 2 miles per gallon and feel much better throttle response. Worth every penny in my opinion!!
David M.
United States
05/06/2020
2012 f350
easy install and instant results!
Anonymous
United States
05/04/2020
2017 F350
I have only been on one camping trip since I installed the module and I have already seen a 2 mile per gallon difference. The system works.
Michael B.
United States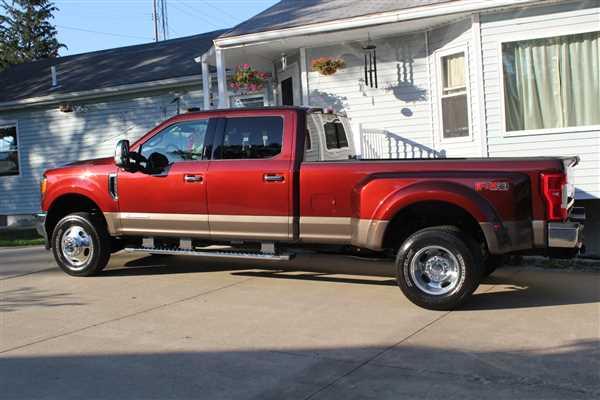 05/04/2020
Ford F350
your product is everything you claim it tobe love it
Gregory A.
United States
04/30/2020
2015 ford f250
i only have a 100 miles on it so far it seems good
gerald p.
United States
04/30/2020
2019 f350
Drove it first time after install pulling trailer with old M tractor loaded love the turbo response a lot less lag Thanks
Anonymous
United States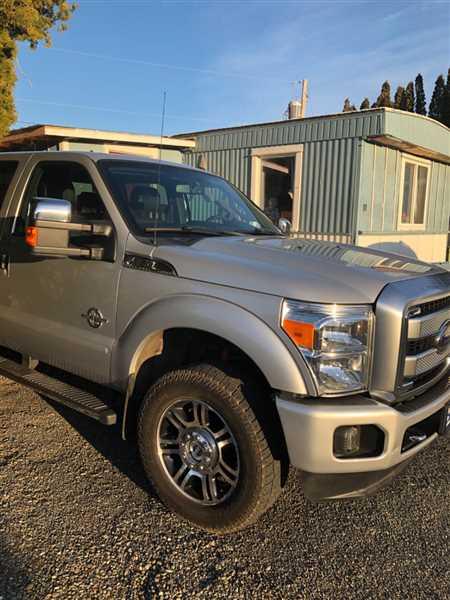 04/29/2020
2013 Ford F-350
This thing is amazing! Super easy install and pairs great with my H&S tuner. Gained 3mpg almost instantaneously! Highly recommend this product to anyone looking for quick easy power and MPGs
kyle m.
United States
04/28/2020
2016 F-350
I absolutely love this product. It delivers on everything it says and is super easy to install. I bought it for my 2016 f-350 6.7 with a 6" lift and 37s about 3 weeks ago. I bought the selectable module and have only used it on the medium setting. I've seen increased MPG, better throttle response, and no turbo lag. Before the system my performance was so so, but now I'd say the throttle response is very similar to my wife's turbo'd bmw X4. As promised it's the only engine mod you need!
Derek L.
United States
04/22/2020
2016 Ford F350 Superduty Dually
Here is my 2016 Ford Superduty Dually. It has the 6.7l with the Stealth module. This is just what this truck needed, did it ever wake up! Really pleased with performance now! I have had many Ford trucks in the past, my only complaint is the bottom end turbo lag, well Stealth took care of that, mash the go fast pedal and it goes!
David B.
United States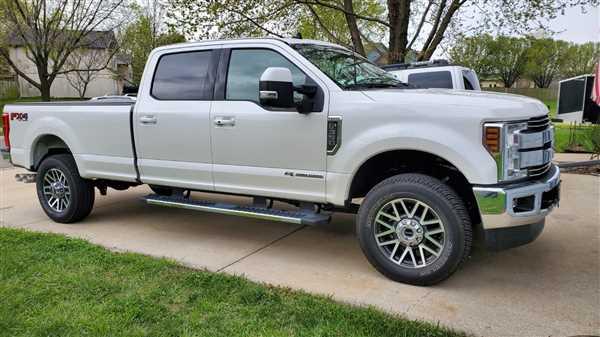 04/22/2020
2019 F350 Lariat CrewCab SRW 8' bed 6.7L
From day 1, i noticed a definite change in throttle response and torque in everyday driving. I installed with the selector switch option and left in the medium mode. I have not used during towing yet, but am excited to see the performance when i do. I have both a 24' enclosed car hauler as well as 40' 5th wheel camper. Neither are light when towing.
Eric F.
United States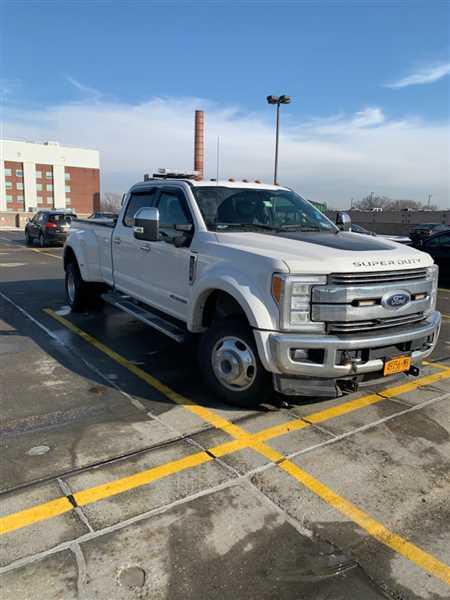 04/07/2020
2017 super duty dually
I haven't really driven the trk enough yet but I do notice a difference in the turbo response
Drew H.
United States
03/27/2020
F-250
Instant boost in power and almost 2 full gym more! The turbo lag is virtually gone. I was amazed at how easy it was to install. Overall a nice investment.
Wesley M.
United States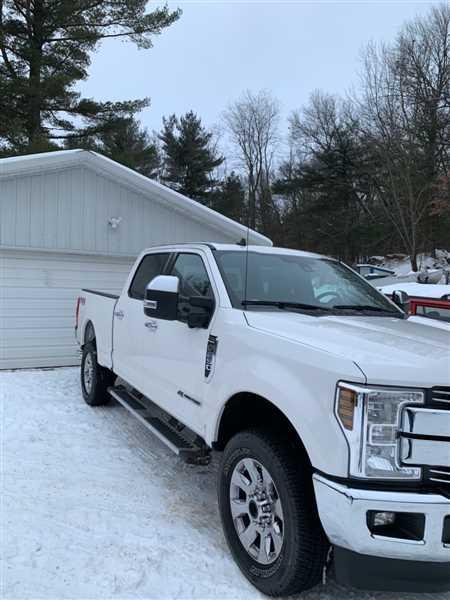 03/24/2020
2019 F250
Absolutely 100% happy with this product. You can feel the difference instantly. Although Stealth doesn't preach fuel mileage, which I completely understand due to many different factors. I've noticed significant fuel mileage increase. 20-24mpg driving it conservatively on the medium setting. This thing will pay for itself in no time. Thank You Stealth!!!
jim y.
United States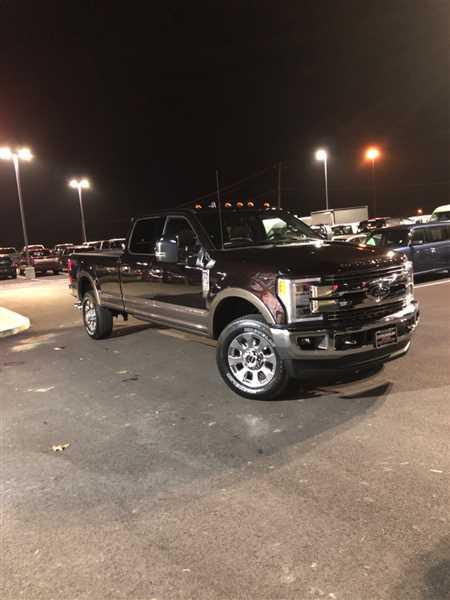 03/14/2020
2019 f350 powerstroke
The module has proven to give me an additional 2 miles to the gallon. The power is better than average for an increase . All in all... I would recommend this product to anyone.
Robert C.
United States
02/21/2020
2018 Ford F-450
I've been running the new stealth module only on the third position for approximately 1 1/2 months. So far I am extremely pleased with the performance gain and throttle responsiveness. Due to the inclement weather I have done very little heavy towing since implementing this module, when I do tow my gooseneck trailer that comes in at a respectable 24K. While towing this trailer, I did see an improvement in fuel economy by approximately 1 1/2 miles per gallon and approximately 2 miles per gallon on my day-to-day driving with a combination of in town and country driving. This module definitely increases the torque in the usable RPM range, as a result you can feel yourself using less throttle position to accomplish the same goal. As described in the videos and other individuals testimonies the hook up for this unit took approximately 15 minutes and organizing he wires maybe another 10 minutes.
Kurt S.
United States