Customer Reviews
Filter Reviews:
Turbo lag
module
truck
difference
tires
fuel mileage
throttle response
stealth
12/09/2019
2012 f-350
I love it! Makes the truck way more drivable. Smoother acceleration, better millage and all around more enjoyable.
jason V.
United States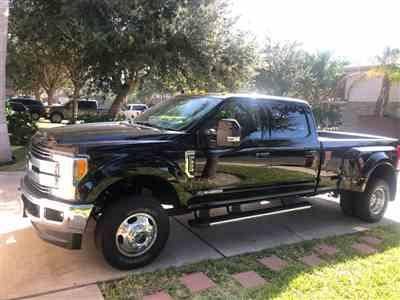 12/04/2019
2019 Ford F-350 6.7 Power Stroke Dually
After installing the Stealth Module, I noticed the lack of turbo lag and immediate throttle response. Fuel economy is about a 14% increase. This module is well worth the initial investment, would strongly recommend!!!
Cesar M.
United States
12/02/2019
2017 Ford F250 Lariat Plus
Quick delivery and very easy install. I can tell the difference in the response. Haven't been able to set the fuel mileage increase because of the amount of snow and having to be in 4wheel drive.
Anonymous
United States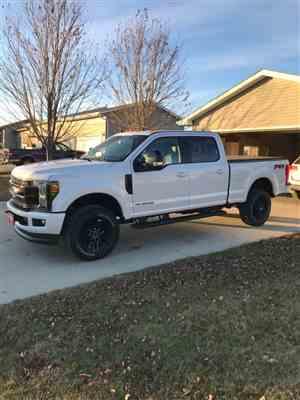 11/26/2019
2019 Ford F250
Let me start by saying I haven't had this truck very long. Anyways I was getting 17.5 mpg at the very best. I bought this item in hopes it would make my mpg better and also giving it more power. Well it did just that! I am now getting 20.5 to 21 mph and the truck has more power then I will ever need. I bough the one with the switch between low, medium and high. I have it on high now. If your on the fence take the leap you won't be disappointed.
Anonymous
United States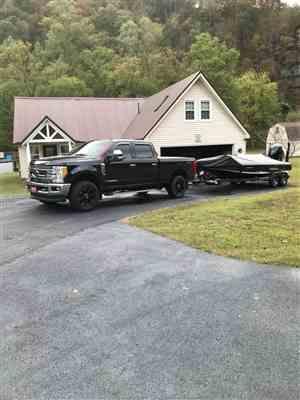 11/13/2019
2017 f250 diesel
First box was bad. No problem they replaced it I love it throttle response is lot better. It not lazy now. Fuel mileage it seems to have got little better. But the more I drive it the better it is. Like my truck much better now. I would recommend this stealth box to any one. Good job. Thank you stealth.
Anonymous
United States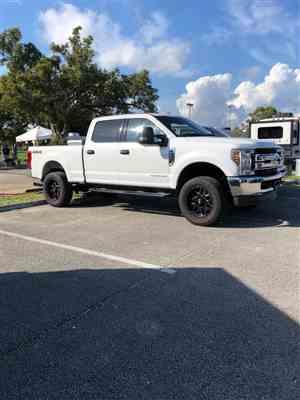 11/08/2019
2018 F250 6.7
Installed the Stealth were averaging 14-12mpg pulling a 14000lb food trailer. We were getting 6mpg before. We couldn't be happier!
kenneth s.
United States
10/31/2019
2017 Ford F250
Great throttle response, better fuel mileage and thrice just drives better. Worth the money
Brian C.
United States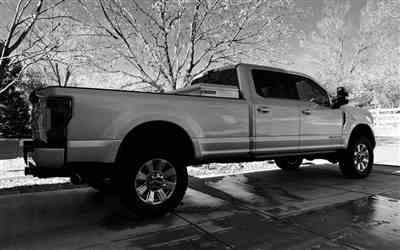 10/31/2019
2019 F350 Platinum CCLB
As someone who owned the original version of the model in 2016, this current version has come a long way. The truck drives amazing, and I could tell a huge difference after roughly 100 miles. Customer service, as always, is just as great as the feel in the truck. Thanks, Stealth!
Chris B.
United States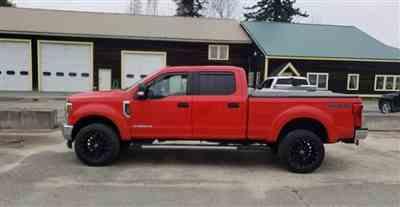 10/30/2019
2018 F250
When I purchase truck right off the bat I was getting around 18 to 19 miles per gallon put on 35" tires on 20" rims lost a couple miles per ,down to 17,, Installed steath module,,afe cold air intake,,and 5"exhaust DPFBack ,, Averaging 20 mpg highway@70 mph
Tomas J.
United States
10/30/2019
2019 F-250
I installed the unit and set it to the Medium performance setting, and the increased acceleration was obvious. I have not driven enough to have a sure number for increased fuel milage, but it is trending up, slightly. I need a good, long trip to really see what it can do. I recently had to take the truck to the dealer for a recall inspection. I removed the Stealth for the dealer visit, and then reinstalled it at a gas station, a mile or so from the dealership. Easy work and no worries.
Anonymous
United States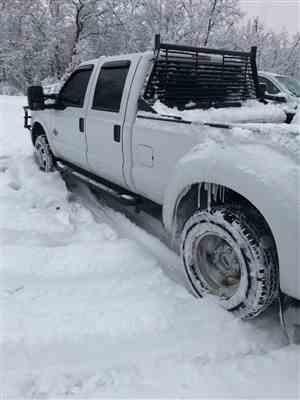 10/30/2019
2014 f-350 DRW
I like the product. I purchased the one with the selector switch and so far it has worked well.
Billy K.
United States
10/23/2019
2019 F450 DULLY LIMITED
I can tell u this (Stealth Module) is the best aftermarket device I have ever bought and used. I have been in the industry for 48 years and owned several shops, and all I can say is god bless u. Towing I picked up 3.8 miles and empty 2 miles per gallon and the power is very impressive look at the video I sent, u guys are the bomb no BS, straight hook up and go...
James B.
United States
10/15/2019
2019 f350 king ranch
My fuel mileage has went up by about 2 miles. And much better take off.
Nathan K.
United States
10/15/2019
2015 Ford F-250
No more turbo lag. Haven't seen much in the way of better fuel economy, but would definitely recommend purchasing!
Michael J.
United States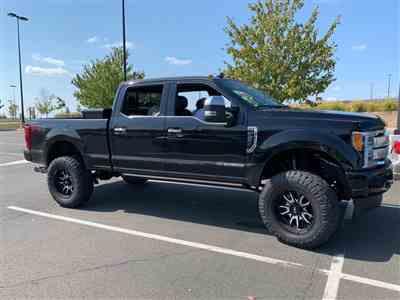 10/11/2019
Ford F-250 Platinum 6.7 Diesel
After upgrading wheels and tires to 37"s, truck didn't pull like I had wanted. Added the Stealth module and instant improvement. Not sure whats going on inside that little box, but it is worth it in terms of performance! Well done.
Anonymous
United States
10/05/2019
Damn good customer service
I had an Issue with the module that I had purchased. Called for troubleshooting tips. The guy I spoke with was very knowledgeable and very helpful and fixed the issue very fast and now have the new parts on there way and could not be more pleased not only with the product but with how this company handles their customers service. I would buy from them again in a heartbeat!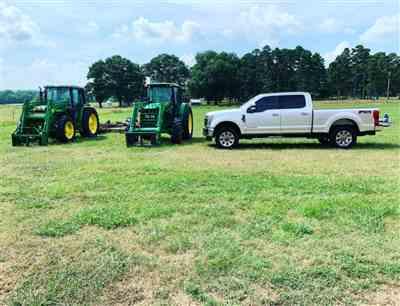 10/04/2019
2019 Ford F-250
I like a lot of people thought the product was too good to be true due to all of the great comments about it. I ended up buying one 3 weeks ago to try it out and love it. It took about 3 days of running it on the medium setting to see a difference. Turbo lag was cut in half the truck will really get up and go. I noticed a 2mpg increase on the interstate rolling 75-80 on cruise I'm getting right at 18.5mpg. Took it too the dealership To have maintenance done took the stealth off before I got to the shop fixed what I needed under warranty never asked a question.
Justin E.
United States
10/01/2019
Best customer service possible
I bought a module when I bought my new 2017 F250 King Ranch. I immediately installed it and really liked the throttle response...BIG DIFFERENCE. Unfortunately I ended up having a glitch with the module soon after installing it, so I left it on stock mode. I'm a really busy person and the best at procrastinating ....so over a year later I called the Stealth tech line and the owner Eric answered...not some dude in India....the owner.....and he immediately shipped a new unit the next day....over a year later. I expected the run-around about how I should've sent it in earlier blah blah blah...but Eric knew the problem immediately when I explained it and sent a new unit. And he ain't no talk you into more **** than you need salesman....he's an honest good guy. I wouldn't hesitate in buying anything from this company.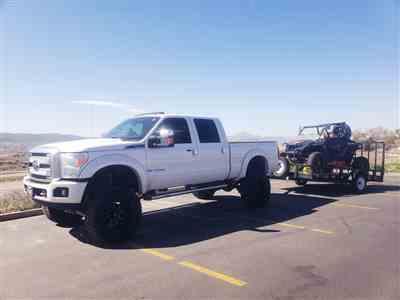 09/26/2019
2016 Ford f-350
Easy to install if you have small hands, had to have my wife do the connection's. Went from 9.5 mpg to 11.5.didnt feel much power gain, but bought the module for millage anyway. Would definitely recommend
Michael S.
United States