Customer Reviews
Write a Review
Ask a Question
Filter Reviews:
module
truck
pedal
Duramax
difference
fuel mileage
throttle response
warranty
stealth
05/19/2020
2018 Gmc Denali crew cab 3/4 ton
I noticed a difference in the response of the acceleration from a idle to cruising down the highway.
Anonymous
United States
05/02/2020
2017 Chevy 2500hd High country
I have picked up about 3.5 miles to the gallon with all around driving, I've put about 100 miles on since installing the Stealth unit and I am very happy with my purchase Thanks Adam Hurlburt
Adam H.
United States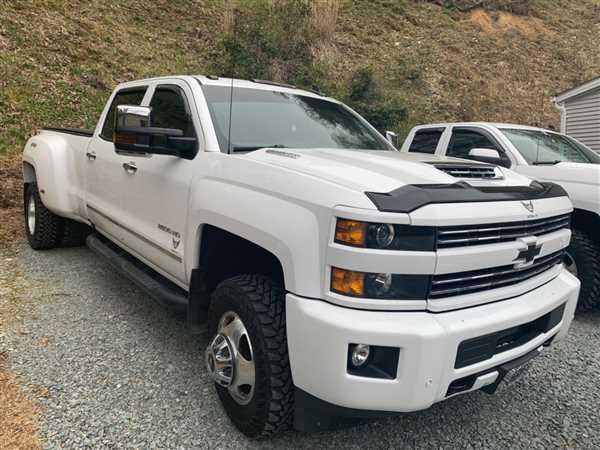 04/21/2020
3500 Chevy 2017 l5p
Really like the tuner and everything seems good so far and they are really helpful if you have a problem With the product.
Jonathan P.
United States
04/01/2020
GMC Sierra Denali
your product is exactly what I wanted and needed. I wanted to stay as factory as possible and the stealth performance module did just that. I have more power and no lagging as I did before. Thanks!
John G.
United States
03/24/2020
2017 Chevrolet 2500hd duramax
Love it huge difference more power no hesitation better gas mileage highly recommended it great customer service
Anonymous
United States
02/27/2020
2017 chevy Silverado 3500hd diesel dually
I love this module so much. I am a livestock hauler for long distance and this module is amazing on fuel economy and works no matter what situation your in automatic pedal response.
Ahmad S.
United States
02/17/2020
Good product
I pull a living quarters horse trailer that weighs approximately 10000 pounds most of the time. After installing the module I went from 10.0 mpg to 11.5 while pulling my trailer. Haven't tested it empty. Nice increase in power too.
Brandon B.
United States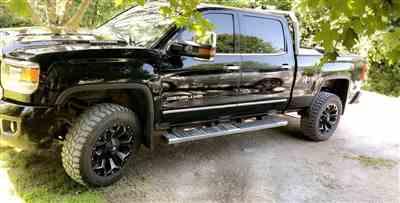 12/30/2019
2018 GMC Denali 3500
A must have for the newer diesel trucks. Both my 19 power-stroke and my 18 Denali have them, and boy, what a difference. Throttle response is way better, and the power is all there. Highly recommended
Dr. C.
United States
12/25/2019
2018 chevy 3500 duramax
Installation was easy an the product made a difference love how it pulls know.thank you STEALTH.
Blake T.
United States
11/27/2019
Got ride if dead petal
Got ride if dead petal and turbo lag and 1 to 2 miles better fuel mileage.
Vance F.
United States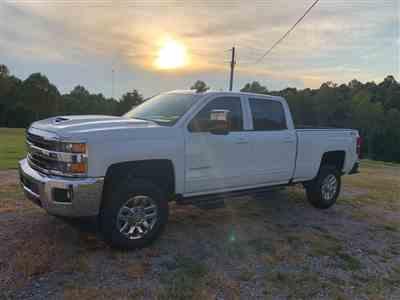 11/25/2019
2018 Chevy 2500hd
I recently purchased the stealth module for my truck. It was very simple to install. I can definitely feel a difference in low end power. I was hoping for better fuel mileage.I keep it on the second level, and So far it remains about the same mpg as before. It got great mileage before at 19.6 mpg averaged over the last 11k miles. That's empty and pulling a dump trailer.
jeff g.
United States
11/19/2019
2019 Chevrolet Duramax
Had the stealth module on my 2016 duramax and saw 4 to 5 mpg gains across the board and truck had 75K mikes on it! I recently purchased one for my 2019 duramax and so far I have not seen the improvement as with the previous truck. However it only has 6K miles on it.
Larry D.
United States
11/15/2019
2018 L5P All Terrain 2500 HD
I'm absolutely blown away by the results! Dead pedal is gone! My truck now has immediate acceleration just like a naturally-aspirated engine. My MPGs have risen over 2 miles per gallon. I could not be happier with this thing, I have no need to do a flash tune. I feel like 99% of people would feel the same way. I was actually able to spin my tires pulling my tool trailer on dry roads. For those of you who own an l5p, you know how much power you get in 3rd gear. This module gives you that power right from the get-go. I was looking for a way to increase initial power, without voiding my warranty, this is it. Believe the reviews people, they are all legit trust me.! 5 days after I installed the module, I installed a cold air intake. Coupled together, you will have no need to flash tune! The module by itself is phenomenal. Installing a cold air intake, just adds to it. Do not spend thousands of dollars on a tune, when all you have to do is try this. You will be happy. Thank you Stealth!
Jim W.
United States
10/31/2019
2019 Silverado 3500
This is my second module, I love them. The first was on a 2018 Ram 2500. I eventually deleted the truck and regretted it. It ran better on the stealth. So far I'm very happy with the one for the chevy. Need one for my 2500.
Clay H.
United States
10/31/2019
Stealth Performance Products
Hey Clay! Thanks for the great feedback, we really appreciate it. We'd love to see a picture of your truck to share on our site.
10/30/2019
2017 GMC Sierra 3500 Denali
So glad that I got the Stealth module . Customer service is great and unit came right away. It is so easy to install and customer service seems to always be available. Love how they check to make sure everything is ok. Really made a great improvement on the dead pedal and really like the extra Horsepower and torque. I would highly recommend this to anybody that wants to wake up there truck without Sacrificing your warranty.
Roberto L.
United States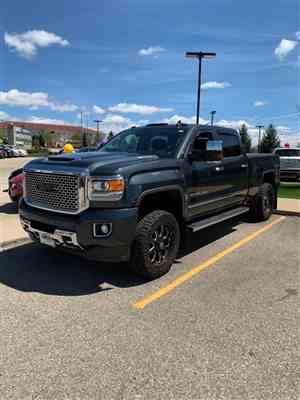 10/18/2019
2017 GMC Denali 3500
So far the device is working great! I can feel the quicker throttle response, and the truck is a blast to drive.
Frank M.
United States
10/18/2019
Stealth Performance Products
Hey Frank, thanks for the wonderful review! We have just shared it on the Facebook page and website!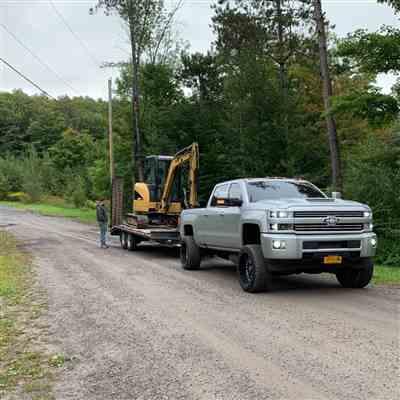 10/10/2019
2018 Chevrolet duramax
Works great improved throttle response a lot and added 2 mpg
Kody M.
United States
09/23/2019
2018 GMC 3500 Dually
I'm happy with the Stealth Module. I notice better throttle response and better fuel mileage
Stan V.
United States
03/24/2019
GTG!
For 2017 GMC Duramax...Easy install. Easy removal for service. Conservatively 3-4 mpg better (not currently towing). Way less turbo lag. Very satisfied!!!
02/23/2019
Definitely helped turbo lag on my 2019 Chevy 3500
CP
Chris P.