Customer Reviews
Write a Review
Ask a Question
Filter Reviews:
mileage
difference
fuel mileage
performance
throttle response
installation
stealth
vehicles
05/22/2020
2006 Dodge 2500 5.9
I noticed a great improvement in throttle response and acceleration immediately. After my first month of driving I am seeing an improvement in fuel economy I went from 520 miles to the tank to 610 so I am extremely satisfied with the module . Also the installation was completed in less than half an hour.
Russell C.
United States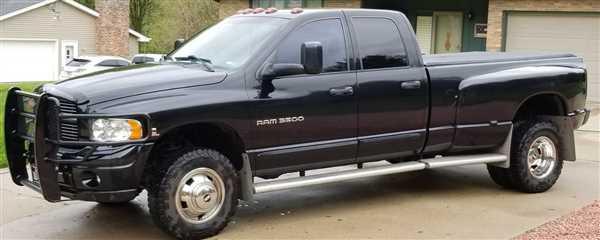 05/17/2020
2005 Ram 3500 4X4 176,000 miles
I saw this product advertised on Motor Trend network and was attracted to its simplicity. I like the 3 stage adjustment as opposed to the competition brand that has 6 steps. Really, if you can't get it in 3 modes at the desired level of performance, then 3 more steps in between is probably not going to add any big benefit. The Stealth Module has very noticeable performance gains and as advertised very easy to install. As for fuel mileage I haven't ran it long enough to tell but it should be noticeable because it runs down the road with much less throttle. Overall I am very satisfied with Stealth.
Anonymous
United States
01/01/2020
2500 Dodge 5.9
It appears that my mileage has improved some. 1-2 mpg. There is a noticeable difference in performance. My only negative is the fact that one of the plugs can be connected either way making the installation easy to mess up as I did. Unplug and turn the plug around and reset the codes that came up and it works well.
R.B. B.
United States
12/22/2019
'06 Dodge 5.9 Cummins
Very happy with the Stealth so far. More power and much better throttle response from a stop. I haven't hand calculated yet but at least 2-3 mpg gain. I'll put it to the real test pulling the 5th wheel this coming summer.
Ron M.
United States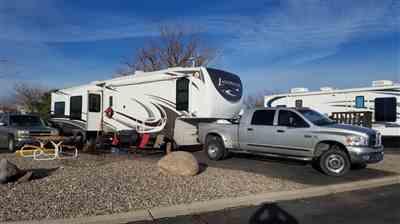 12/02/2019
07 Dodge 3500 5.9 w/ a 6 speed
The stealth modular works great I can't run it on high mode but who cares I'm getting 28 miles per gallon sometimes more. This should come standard in all vehicles awesome product. I pull up 42-foot Fifth Wheel loaded up hills with no problem it holds gears great. Worth every penny thanks stealth.
Jay P.
United States
10/23/2019
2006 Dodge Ram 2500
My unloaded mileage improved 6 mpg on my first trip. I also have more power. I haven't pulled my trailer yet but I'm sure that will improve also. This is the best product that I have purchased for any of my vehicles. I'm sorry I waited so long.
Robert H.
United States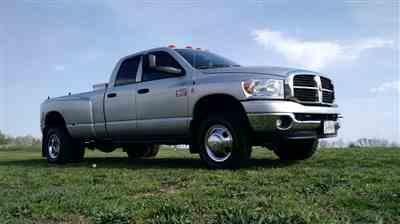 09/13/2019
2007 Dodge 3500
Product was easy to install. Has improved fuel mileage and torque. Has really made a difference pulling are 32 foot fifth wheel camper
Thomas L.
United States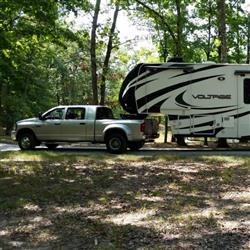 11/06/2018
Heavy towing
Daily driving 90 hp setting is up 3mpg. Towing 19k fifth wheel on 30 hp setting is up 1.5 mpg. I am very satisfied with this product. Handles hill climbs and head winds much better. Took less than 20 minutes to install and be back on the road!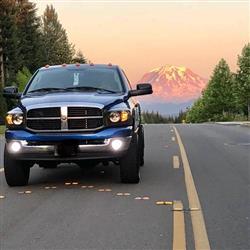 10/02/2018
Couldn t of asked for a better product to put in my pickup. Great throttle response, fuel economy, and reliability.
Best people to work with, straight forward product and installation. And made the world of a difference in my pickup. And now it is more enjoyable to drive, and gets awesome fuel mileage for a big truck. Thank you stealth for producing such a great unit!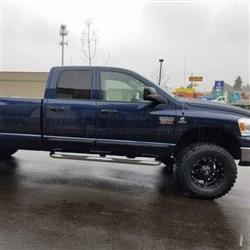 10/02/2018
07 5.9 Cummins diesel
The stealth module has woke my truck up! Unbelievable horse power! It's like a new truck!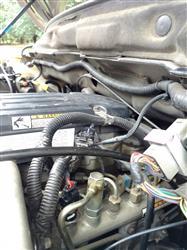 09/14/2018
What's Not To Love??? 2004 Dodge Ram 2500 CTD 5.9 HO
I did a great deal of research before deciding the "Stealth" module was right for me. I bought my Ram 2500 brand new...14 years ago. It has given me 92K wonderful miles. I was simply looking for something to offer better mpg while maintaining and/or increasing power and torque. Installation was so simple, I spent more time routing and dolling up the wires than I did with the installation. I haven't had it long enough to obtain a good mpg challenge, however, the throttle response is amazing and I am running the "medium" setting. I have no idea what I would use the "high" setting for???!!! So far, I am very happy with my purchase. Does your 5.9 need a little booster shot? Look no further than the Stealth!!!
09/07/2018
04 Dodge Ram 3500. stealth equipped literally a 30min install two quick plugs and I installed the switch on my dash for easy control, no more dead pedal, MPG increased by 10mpg on the freeway, pulls great. I have recommended this product to all of my friends. you'll be happy with the investment.
EM
Eric M.
08/13/2018
installed the selectable module in my 04 dodge 5.9 was very suprised at the performance it gave very happy and best part is it doeant reflash the ecm it keeps factory saftey protocals in place very nice ordering for my friends 2018 6.7 cummins and his 17 duramax
JE
Jeff E.
07/09/2018
This thing is pretty great!! Woke it right up! Would definitely recommend it!
PL
Philip L.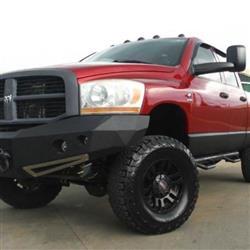 05/26/2018
Stealth has given me 6/7 mpg more, very greatful
This has given great fuel mileage, was getting 19/20 and now 25/28 mpg, really enjoying the stealth. Great torque without downshifting. Now Ive got two coworkers into buying some for them and they love it as well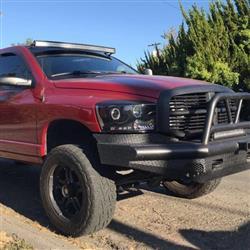 05/08/2018
2007 2500 5.9 4x4 leveling kit with 35's
I just bought this module last week and after taking with Eric on the phone I was convinced! This truck not only increase my hp and throttle response but I have increased 2-3mpg's on medium setting and absolutely love blowing past people from a stop! I installed this module in 15 minutes and it's super easy. The fact that it's untraceable makes this stealth module even better! I'm about to haul my new 37' fifth wheel in the next few weeks so we'll see how it does! Thanks again Stealth Performance Products! And thanks Eric for being helpful on the phone.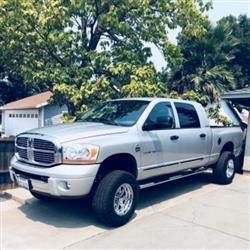 04/08/2018
2006 Dodge Ram
Happy with the product, noticed the power from the second I installed it. Noticed the gas mileage(3-5+mpg) and I can't wait to pull my 30ft fifth wheel to notice the difference.
11/27/2017
Love the performance it delivers
I have made 2 round trips to California with the module now. Over 6k miles on it. Averaging 22.6 mpg. Love the performance it delivers and it flattens out the hills.
10/23/2017
2011 ram 2500 6.7
Great module it's like you truck wakes up and is a beast. Great fuel mileage with trailer through mountains. Great customer service. I would highly recommend you get one and see the difference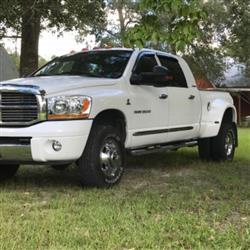 12/09/2018
2006 Mega Cab 4x4 5.9
Hauling a 5th wheel and needed lower end torque for merging onto highways. Work in progress. Still trying to determine which setting is best for hauling when full but the top setting when truck is empty is really impressive. Really has a punch to it. Unit was very easy to install and Stealth was easy to to reach and address my concerns. Still need to check any increases in mpg.