Customer Reviews
Filter Reviews:
plug
gallon
truck
pedal
settings
difference
tires
performance
highway
fuel economy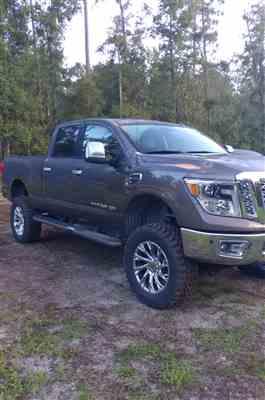 11/05/2019
2016 Nissan Titan XD 5.0L
I have gained a couple of mpgs and the dead pedal is virtually gone! highly recommend the Stealth Module to everyone!
Daniel M.
United States
11/01/2019
TITAN
Product work perfect.
Matt L.
United States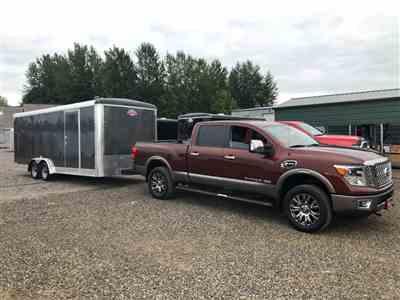 10/28/2019
2016 Nissan Titan Cummins 5.0L
The Stealth Module is an absolute game-changer for the performance of my Nissan Titan XD. The infamous "dead pedal" is now gone and fuel economy has improved as well. I really like the ability to control the settings using the switch mounted in the cab. I use my truck for a lot of towing and being able to easily switch the module mode is of the utmost importance. Great buy decision!
Joseph M.
United States
10/24/2019
2017 Nissan titan xd
I was a little sceptical at first but I gotta say for just a plug and play it is pretty good. Well worth it
ronnie f.
United States
10/28/2019
Stealth Performance Products
Thanks for the great review Ronnie! We appreciate having you as a customer!
10/06/2019
This thing is awesome
I am running 3" lift with 34.8" tires I was averaging 14.6 mpg with bedcover and now took cover off and am now averaging 17.8mpg it's a totally different truck.
10/01/2019
Nissan Titan XD Diesel
It took me 5 minutes to install and the performance increase is instant. I'm getting 18.2 mpg city and 22 mpg highway. Best money I spent for an easy upgrade.
Israel M.
United States
05/28/2019
2016 Nissan Titan XD Cummins
It has really woke up a giant truck. The response from a stop light is so great no lag or hesitation at all.The over all performance in my my truck was well worth the investment and would recommend this to all other Titan XD owners. Thanks for the design.
05/18/2019
Worth the money
Took 15 min to install and really can tell the difference. It does not super modify the performance but makes the driving experience way more pleasant. I cant understand why nissan doesn't make this performance stock? Added 2.5 miles a gallon to low and near 2 to high. I pulled my 12000 lb boat before and after install and wow!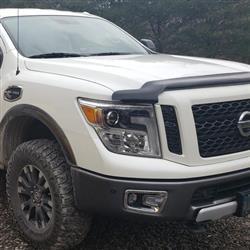 01/02/2019
2018 Titan XD 5.0 Cummins
Product does exactly what it says it does. Felt the difference right away. Install is tight, but not their fault. It just takes patience, light and long screwdrivers. Very happy with the purchase.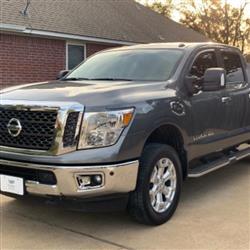 11/27/2018
2016 Titan xd
It took the dead pedal away. Fuel mileage is 18.9 around town and 24.7 on hwy pulling 33ft camper at 70 mph 15.5 love it!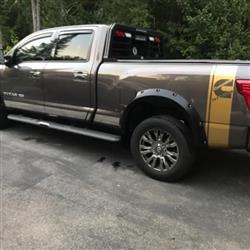 11/05/2018
2016 Titan XD
Couldn't wait for this to become available good the Titan. No issues with the install. Almost immediately eliminated the dead pedal. So far I'm seeing 2mpg improvement on Medium setting!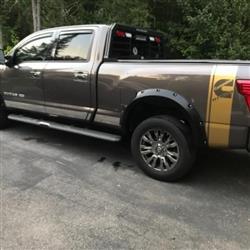 10/02/2018
Titan XD
Very happy with this unit! Dead petal is gone immediately. Started on medium level and after two tanks of gas I'm thinking that I'm seeing about 1.5 to 2 mpg savings.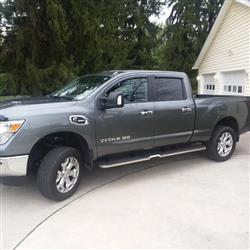 09/09/2018
2016 Nissan Titan Decal Applied
So far so good, did the backwards plug thing but got it ironed out. Runs Great!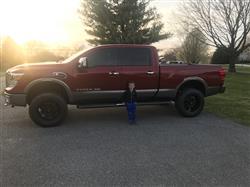 09/04/2018
It always can be better, but now is better than it was. I feel like it needs more power on the high level...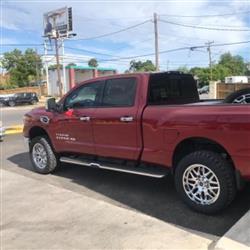 08/16/2018
I installed my stealth performance module on my 2017 Nissan Titan XD 5.0 Cummins, and I love the three miles per gallon I gained. This is running it on the third setting. I'm glad I did this because my truck runs so clean and crisp!!!
Im so very pleased with this performance module!! I got rid of my turbo lag and the truck shifts and runs so clean and crisp!!!
08/15/2018
Amazing
HUGE THROTTLE RESPONSE DIFFERANCE. BETTER POWER ACROSS THE RPM RANGE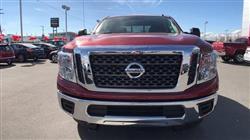 08/08/2018
Exceeded expectations!
Does exactly what is advertised. This is my 3rd diesel truck and the Nissan has the worst dead pedal/turbo lag I've ever experienced. The stealth eliminated the dead pedal, it is gone! Increase in power is amazing. Seeing a bit more mileage but having a hard time keeping my foot out it. I turned it the recommended medium setting and will see what gains I get. Thank you Stealth!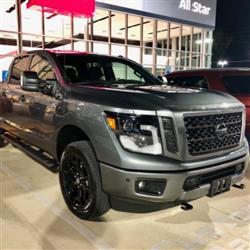 12/01/2018
Great product, really does what it says, makes the truck work smarter.
So far I am satisfied with this product. Installation was a bit of a pain, which is why I gave it 4 stars instead of 5, takes patience, but was well worth it. The best part I like about this is it makes my truck run so much smoother, in return Ive seen mainly better MPGs, and less turbo lag with a bit more get up and go. It will really be put to the test when I take a 2,000 mile round trip this month, and well see how much better it tows my 31 travel trailer. I would recommend getting this product.