Customer Reviews
Write a Review
Ask a Question
Filter Reviews:
truck
pedal
settings
difference
tires
turbo
performance
01/10/2020
17 Titan XD
Just got it installed. So far it seems to be helping with dead pedal and turbo lag. Will write more later.
Barry J.
United States
12/21/2019
Titan XD
You need this! It makes your Cummins the way it should have from the factory
mike s.
United States
11/25/2019
nissan titan xd diesel
ALL I CAN SAY IS WOW!i NEVER EXPECTED THIS 5 MILES MORE PER GALLON ON A TRIP FROM NJ TO WV ON THE MOST DEMANDING ROAD CONDITIONS , GOING UP AND DOWN ON SOME CRAZY HILLS, THE BEST I DID BEFORE WAS 13/ GALLON NOW 19 , THE NOTORIOUS DEAD PEDAL ON XD TITAN IS GONE NOW WITH LOTS OF NOTICEABLE POWER TRULY RECOMMENDED ,INSTALLATION NOT THE EASIEST ONE AS ACCESS IS NOT THE BEST, FIRST HARNESS CAME DAMAGED AND THEY REPLACED IT WITH ANOTHER ONE, EXCELLENT PRODUCT!
laurentiu p.
United States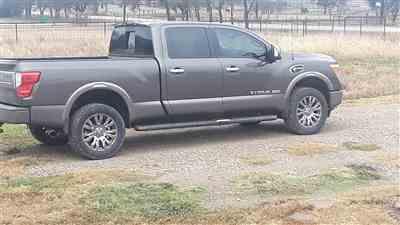 11/21/2019
New to Diesel game
Being a 1st time diesel owner, (2016TitanXD, ABSOLUTE BEST TRUCK I VE EVER OWNED!!) i didnt know what to expect. After ALOT of research, I didnt want delete kits and tuners for financial and headache aversion reasons, i went with the Stealth Mod. I ve had the truck for just over 3 mos, avg mpg 16.5-17.9 Standard driving. Had the S M for 1 week tomorrow, mpg increased to 20.2. I can tell a difference in the acc ped and over all performance. Cnat wai to pull 30' rv next wk. AWSOME product. Worthy of the decal on my window. THANX STLTH MOD!!
Tony
United States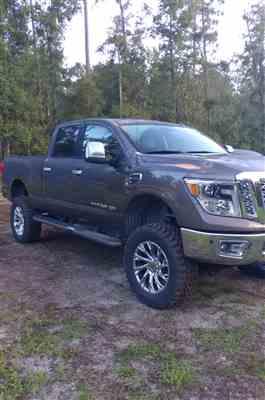 11/05/2019
2016 Nissan Titan XD 5.0L
I have gained a couple of mpgs and the dead pedal is virtually gone! highly recommend the Stealth Module to everyone!
Daniel M.
United States
11/01/2019
TITAN
Product work perfect.
Matt L.
United States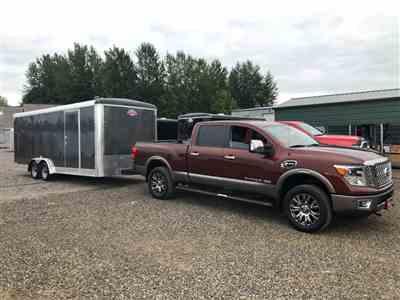 10/28/2019
2016 Nissan Titan Cummins 5.0L
The Stealth Module is an absolute game-changer for the performance of my Nissan Titan XD. The infamous "dead pedal" is now gone and fuel economy has improved as well. I really like the ability to control the settings using the switch mounted in the cab. I use my truck for a lot of towing and being able to easily switch the module mode is of the utmost importance. Great buy decision!
Joseph M.
United States
10/24/2019
2017 Nissan titan xd
I was a little sceptical at first but I gotta say for just a plug and play it is pretty good. Well worth it
ronnie f.
United States
10/28/2019
Stealth Performance Products
Thanks for the great review Ronnie! We appreciate having you as a customer!
10/06/2019
This thing is awesome
I am running 3" lift with 34.8" tires I was averaging 14.6 mpg with bedcover and now took cover off and am now averaging 17.8mpg it's a totally different truck.
10/01/2019
Nissan Titan XD Diesel
It took me 5 minutes to install and the performance increase is instant. I'm getting 18.2 mpg city and 22 mpg highway. Best money I spent for an easy upgrade.
Israel M.
United States
05/28/2019
2016 Nissan Titan XD Cummins
It has really woke up a giant truck. The response from a stop light is so great no lag or hesitation at all.The over all performance in my my truck was well worth the investment and would recommend this to all other Titan XD owners. Thanks for the design.
05/18/2019
Worth the money
Took 15 min to install and really can tell the difference. It does not super modify the performance but makes the driving experience way more pleasant. I cant understand why nissan doesn't make this performance stock? Added 2.5 miles a gallon to low and near 2 to high. I pulled my 12000 lb boat before and after install and wow!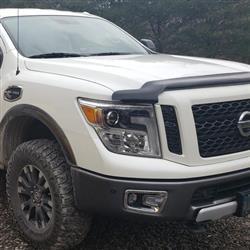 01/02/2019
2018 Titan XD 5.0 Cummins
Product does exactly what it says it does. Felt the difference right away. Install is tight, but not their fault. It just takes patience, light and long screwdrivers. Very happy with the purchase.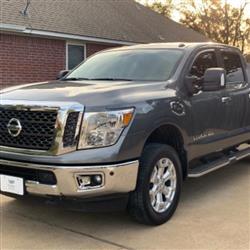 11/27/2018
2016 Titan xd
It took the dead pedal away. Fuel mileage is 18.9 around town and 24.7 on hwy pulling 33ft camper at 70 mph 15.5 love it!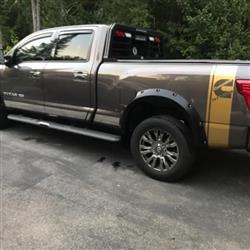 11/05/2018
2016 Titan XD
Couldn't wait for this to become available good the Titan. No issues with the install. Almost immediately eliminated the dead pedal. So far I'm seeing 2mpg improvement on Medium setting!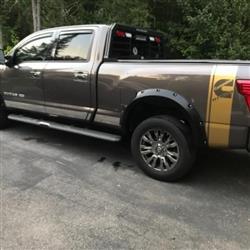 10/02/2018
Titan XD
Very happy with this unit! Dead petal is gone immediately. Started on medium level and after two tanks of gas I'm thinking that I'm seeing about 1.5 to 2 mpg savings.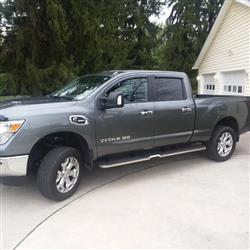 09/09/2018
2016 Nissan Titan Decal Applied
So far so good, did the backwards plug thing but got it ironed out. Runs Great!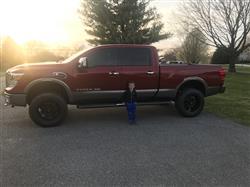 09/04/2018
It always can be better, but now is better than it was. I feel like it needs more power on the high level...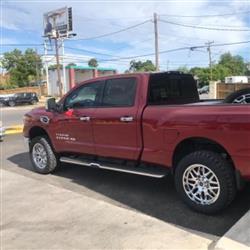 08/16/2018
I installed my stealth performance module on my 2017 Nissan Titan XD 5.0 Cummins, and I love the three miles per gallon I gained. This is running it on the third setting. I'm glad I did this because my truck runs so clean and crisp!!!
Im so very pleased with this performance module!! I got rid of my turbo lag and the truck shifts and runs so clean and crisp!!!
08/15/2018
Amazing
HUGE THROTTLE RESPONSE DIFFERANCE. BETTER POWER ACROSS THE RPM RANGE