Customer Reviews
Write a Review
Ask a Question
Filter Reviews:
truck
something
fuel mileage
throttle response
stealth
increase
someone
product use
driving style
call
03/31/2020
2011 Ram CC Dually Laramie
As described!! Very satisfied with the Stealth product. Much improved throttle response and so far 2+ increase in mpg! Thanks for taking my call on a Sunday! That's great service!!
Todd M.
United States
01/06/2020
2011 Ram 2500
Did the shim kit and the Stealth controller. Throttle response is 100% better. Less throttle to move the truck. Haven't had it on long enough for fuel mileage but I think it will be close to 3 miles pr gallon. Depends on your driving style really.
Robert M.
United States
12/05/2019
2011 Ram 3500 4x4
Really impressed with this module. My truck is deleted with 200k miles and was looking for something for everyday driving with better throttle response. Does great on the low end when you go to pass someone and it definitely builds boost quicker. I would definitely buy it again.
Shayne W.
United States
12/02/2019
2012 Ram 2500 4x4
love the product use to have laggy throttle response and that went away
Larry M.
United States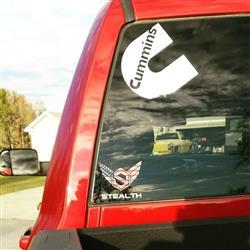 12/01/2018
Thanks!
Bought my stealth performance products module (selectable module) back in October for my 2011 Cummins. Installed it before I made an 1800 mile trip from Arkansas to Colorado while towing a 34ft camper trailer. Needless to say there was a difference in power and some fuel economy benefits. Previous year I averaged 8 mpg (hand calculated) and struggled with the winds in Eastern New Mexico. This year i was sitting anywhere around 9-11.5 mpg (hand calculated) and had no dead pedal or power loss. On the drive back my truck was empty so I ran the module on high while on I40, the whole way back I was up around 22mpg. One of the best choices I've made for this truck was buying one of these modules for my Cummins. Worth the money!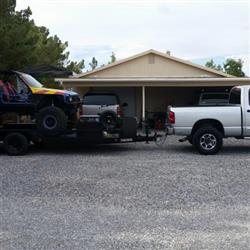 08/20/2018
This is my first 6.7 cummins, I have had about 10 of the 5.9s from various yrs from 12v to 24v to commen rails With great success and great milage.. I don't tow real heavy but 6-9k, This truck is an 08 4wd, 3500 ram SRW rolling on 35" toyos, had ample power but fuel milage ******, towing 11-13 mpg, with relatively no wind resistance, empty around town about the same, empty down the highway a conservative 16mpg, So I did some research I was looking for some additional fuel milage, not so much power, I didn't want to do the DPG and EGR delete, didn't want to be forced to put gauges etc in truck, and I came across this Stealth programmer.. It has been the best and most simple way to achieve what I was looking for, and WOW did it wake the trucks performance up !! At present these are my milage increases, done by pencil and paper, not going off of the EVIC, close to 14.5 towing and it doesn't slow down in the hills, almost 17.3 around town, and tickles the 20 mpg on the highway empty, I'm very impressed with the results.. Thank You Stealth Products, I believe It has achieved more than I expected.. fairly simple to install, for some, shimming the fuel rail relief plug maybe a little daunting, but pretty straight forward, I'm a 65 yr old man and have to admit for me to get in to some if the areas designed for people that have smaller hands was kind of comical.. I feel for the average person it's a total of 30 minutes for the complete install, but we'll worth it !! Thier Customer service is outstanding as well as the product.. Thanks FOR THE GREAT PRODUCT !!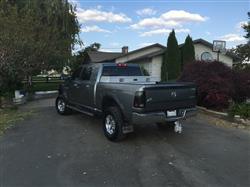 07/18/2018
Best company I have delt with ever!!
This is one of my favorite products it's safe on the motor no worries about stretching head bolts or blowing head gaskets it leaves all the stock safety parameters in place and works as advertised. The only thing I had to do is shim my fuel rail witch only took about 40 minutes. Also I would like to thank Wyatt for all his help he was Jonny on the spot when ever I needed some questions answered.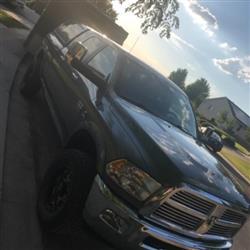 07/17/2018
After it was ordered showed up pretty quick and when installing I had a question the phone number was very useful he answered right away and got the situation figured out.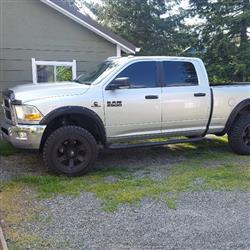 06/22/2018
love her more than my wife
at first I was skeptical...oh it's just another tuner...oh it will do something tamd the dealer will find out. I bet if I call these people ill get a hotline to india.......nope. dude that's owns the MF answered the phone on the second ring. answered every question I had. although still I was very skeptical. his statement of...."I answered the phone man, if these things had issues, I probably wouldn't have answered" this got me hooked...so I ordered it....only issue I had was NOT reading the instructions and out a plug on backwards and the truck barely ran, read the instructions, put everything back where it was supposed to be and how it was supposed to be installed, never looked back, I went from 10-12mpg to Right about 15mpg. out of all the settings on the switch I keep it in the middle, more than enough for what I'm trying to accomplish. best part is. easy to remove and the dealership has no idea. love this thing.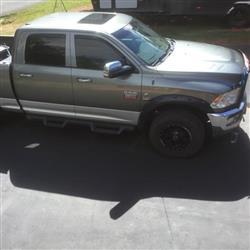 06/22/2018
2012 6.7L 3500 170K MILES.
Very impressed with the switchable features. The 90 extra HP will set you back in the seat. The paper work says be careful not to lose the pin in the fuel pressure cap however there is not one in the 2012 6.7L. The only thing I would ask for is more threads on the switch so it will be able to go through a thicker area. Other then that very minor thing I am very glad I spent the money on the stealth product.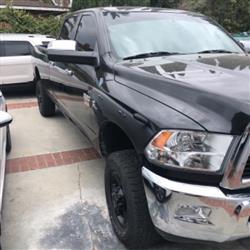 05/28/2018
2011 Ram 3500 stealth module installed
Install the stealth module a month ago .. Fast shipping tech support almost 24 / 7 . Once installed I noticed a big difference !!! Pedal response no turbo lag it helped me out big time pulling my 26ft toy hauler thank you for this awesome module !!!!
05/17/2018
Wow!
First, all I can say is thank you Eric from stealth performance for the excellent customer service. I had a question on how to connect one thing and I called, he picked up immidietely and wouldn't hang up until I figured it out. Second, the performance this module gives my 2011 Ram 2500 was incredible. The throttle response and the boost from the turbo makes my truck feel completely different (better than new). I didn't want to go through the hastle of deleting the entire truck (cause I live in Cali) so this was my alternative and boy am I happy. I must say you HAVE TO either install the fuel plug shin kit OR buy a new after market plug and install it to feel the maximum power from this module. The shin kit comes with the module however I bought an after market plug which was super easy to install (it was $15 bucks on amazon). Again, thank you Eric! You guys know what you're doin! Lol
04/06/2018
Love the performance it delivers
I have made 2 round trips to California with the module now. Over 6k miles on it. Averaging 22.6 mpg. Love the performance it delivers and it flattens out the hills.
04/06/2018
07 Ram 3500 Mega Cab 4x4 this is what I was averaging after installing the Stealth on a 1500 mile trip
I went from 20 mpg to 28mpg my highest was 35mpg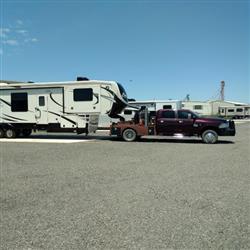 10/02/2018
So far throttle response is the only thing that I've noticed. The truck seems to have more power.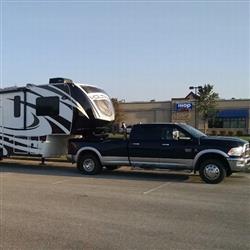 06/28/2018
Added some tow power
Was a real pain getting to plug at rear of fuel rail. But happy with results,gained around 1 mi a gal towing 16000 lb camper gained little better than 2 mi a gal on hwy just the truck .I leave in set on low ,high sitting well I don't think that big old truck was designed for running the speedometer out of numbers.
02/26/2017
2012 dodge 3500
After seeing video on changing fuel rail, was easy to install, so far ,,with about 200 miles on it, am getting better fuel economy, no turbo lag at all and instant throttle response.so far am very happy. if you have problems, you just call and the guys always answer ,even on a Sunday .great customer service. Thanks court